In today's world, we often use technological devices. Especially, computers take part in our lives on a large scale. We use computers for information and communication. One of the huge conversation tools is TWITTER.
I want to talk about TWITTER, how it is used and its advantages for our learning. TWITTER is a microblog; its post size is short like an SMS message Moreover, it is accessible on the web and on the mobile phone, so it is very useful. We can get lots of information about everything and we can share our information, ideas or thoughts through TWITTER. We can follow people, so we can see their ideas and their conversations to other people. Also we can share our thoughts and we can join conversations.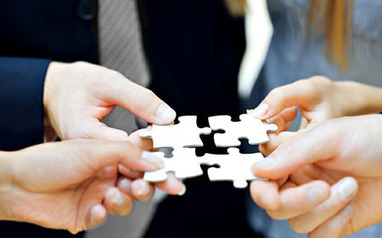 Moreover, we can use all these things for language learning. First, students can read public TWITTER conversations by following media organizations or individual authors. They can read different authors' ideas, conversations via the TWITTER and they can follow news. So, they improve their information and ideas about anything. They can follow some people who have good experience and knowledge in their subject. I think this is very useful for them, so they can expand their world view.
Second, students can improve their analyzing and summarizing skills. They can write tweets about their subjects. They can give rapid responses. They focus on main events or themes about subject, so their summarizing and analyzing ability can improve. This also improves their writing skills. They can learn to summarize, to write their ideas, so they are encouraged to write more.
Last, I want to talk about connecting with students beyond the class. It is a very important and useful issue about TWITTER for learning language, because learning does not just mean to learn in class. Especially, learning language is very hard and depends on more practise. So, students should practise out of the class. TWITTER can provide this practise. Students can share their class conversations or activities; they can talk to their classmates or their teachers through TWITTER. They can share their information and ideas. It is very useful and very enjoyable for them. Thus, they also learn out of the class.
Damla Terzi - METU NCC TEFL Programme graduate
Because of these reasons, I want to use TWITTER in my training in the future. At the beginning, I made a prejudgment about TWITTER. I thought it was hard to use, but then I began to use TWITTER and I saw it was very practical and useful. Now, I use TWITTER as a student for sharing information and getting information. I follow my teacher and my classmates. If I didn't use TWITTER I would fall behind in everything. Thus, in the future, I will use TWITTER as a teacher and I will suggest to my students to use TWITTER.